Lead generation marketing is extremely complex. Whether it's looking for SEO Company, PPC, display advertising or email marketing, a lot of moving parts are at work and if even one is slightly out of whack, the whole machinery of the campaign can come apart.
With this in mind, Straight North, a PPC agency headquartered in Chicago, created the Lead Generation Ecosystem infographic, which appears below. The infographic lays out a lead generation marketing campaign from top to bottom, from traffic sources all the way through to a new sales lead.
The infographic was designed originally as an internal training tool, to acquaint new members of the staff with the many intricacies of managing lead generation campaigns. The tool proved so helpful, we decided to polish it up and make it available to the public, with the hope of helping businesses that rely on website leads to fill their pipelines a little faster and a little more efficiently.
Compare the components of the ecosystem to your own marketing campaign structure. It may raise some interesting questions. For instance:
Are you tracking phone calls granularly, so you know which marketing source and keyword generated the inquiry? If not, you are missing an enormous and enormously important chunk of data you need to optimize the campaign.
Are you validating leads? About half of website conversions — form submissions and phone inquiries — are not sales leads, but rather spam, misdials, customer service inquiries and the like. If you don't distinguish leads from non-leads, you will overestimate the success of your campaign and cripple your campaign testing.
Review the infographic here:
div>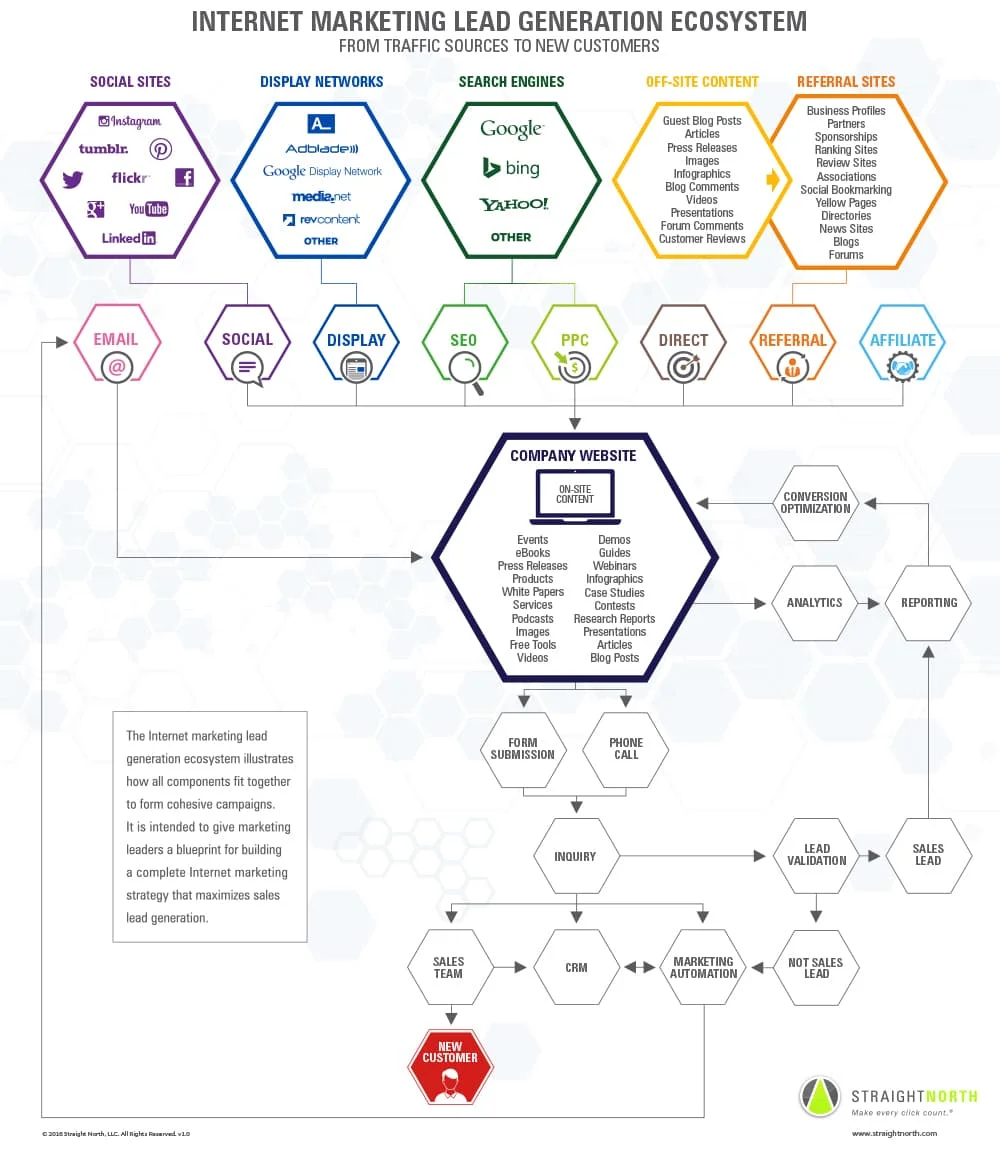 created by Straight North
The following two tabs change content below.
Brad Shorr is Director of Content Strategy at Straight North, an SEO, PPC and website design company. His articles on marketing and business strategy have been featured on scores of top business publications including Moz, Entrepreneur and Salesforce
Latest posts by Brad Shorr (see all)